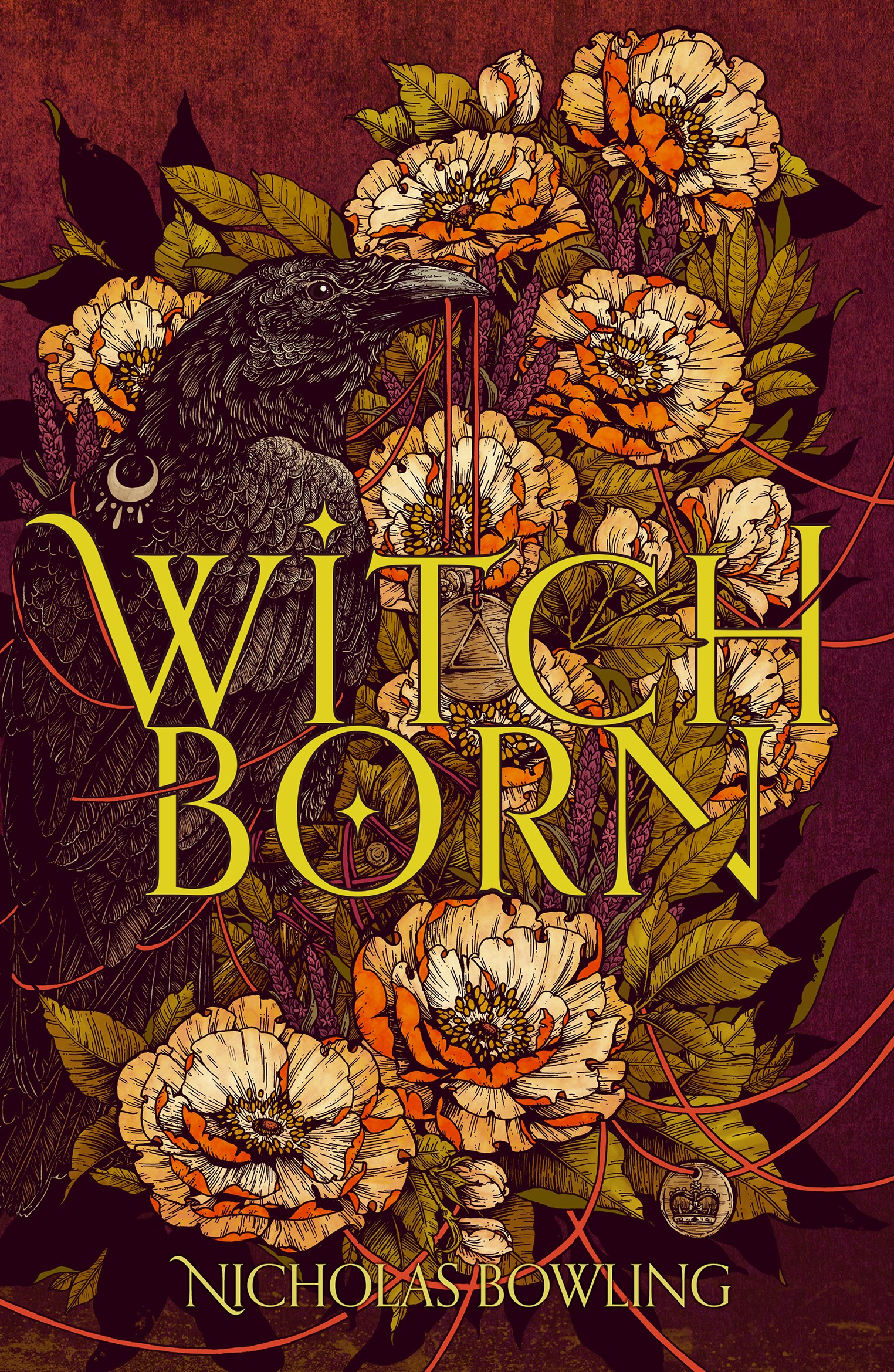 Published by Chicken House
I have been lying in bed this morning (04.30) reading this and have become immersed in a Tudor England that never was. Well, probably wasn't. The book is like one of those chocolates I used to ask to try when I was small. Adult chocolates that looked so inviting after an evening meal. Dark and glossy in the box. Invariably I would take a bite and find myself wishing I hadn't, but Dad would always do the honourable thing and eat the rest for me. This is a dark chocolate book, rich and powerful, with adult flavours. A chocolate none the less, but perhaps not for those younger readers.  I am loving it.
The proof came with a detached cover/cardboard sleeve. Many proofs come with a standard proof cover – one that is used for all proofs from a particular publishing house. The title and author being the only things that change. Sometimes these come with a separate card with the proposed cover printed on it, as this one has. Sadly they are often damaged; they are a nice addition to the parcel. I am pleased to say the one that came with this book is not only in mint condition, but is stunning – and reflects the rich tones of this wonderful volume. The illustration above doesn't indicate the beauty that will be the final version. My cardboard sleeve has gilt letting. I trust this will be the case on the finished book.
This is glorious mix of Queen Elizabeth, Mary Queen of Scots, (both of whom display extraordinarily different dimensions to their lives than that are currently recorded as accepted history), John Dee, (similarly), witchcraft, witch-finders,  an acting troop,  and a young gentleman called Walter Raleigh. Within the story is a personal tale of growing love…but how that develops, I can't say – I haven't finished this one yet.
For those who know a little of Tudor England and the players within that chapter of our history, this is a joy. For those who know a little less, this will be a joy of another flavour all together, but a joy none the less. A little like the difference between good Madagascan chocolate with all the berry flavours and strength and those Belgium chocolates that Mum's friend Mark Severin used to buy my mother. Both glorious, but very different.
I am not quite sure what is happening, but several books recently have had the theme of witches and witchcraft – this is the most intricate and in some ways, most fun, so far. Then again, each has its own value and this certainly isn't for younger readers… Each book is a different type of chocolate – and so can't really be compared. The Tudor period was not a safe or happy one for many, and people who were different weren't treated in the way they should. This is a wonderful twist to my favourite period of history.
This book has the depth, colour and flavour that one might expect from an experienced author, with many volumes 'under their belt'. It is, however, Nicholas Bowling's debut. This is an author to watch.
I forgot – the book isn't out yet (I have a proof), it is due out in November as a paperback. This could so easily have been put in a hardback – it would have sold easily. Buy it. Definitely a book for the winter evenings.