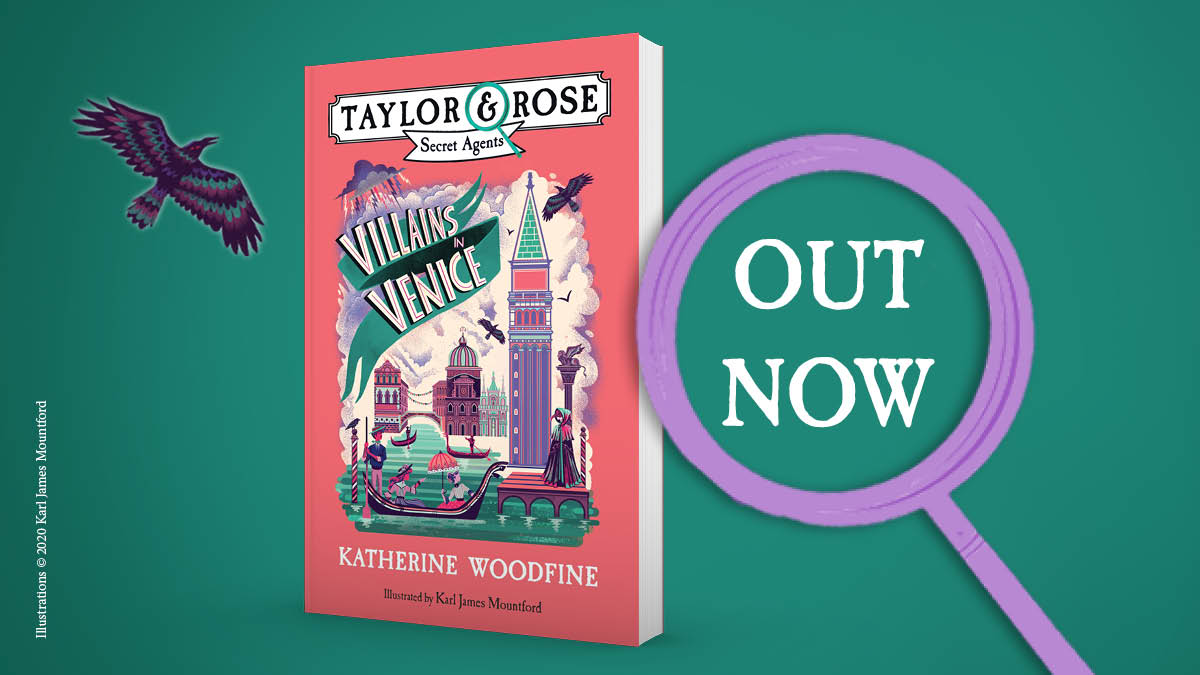 Published by Egmont
By now you will know my favourite city is Venice.
I read the first of the Taylor & Rose series (Peril in Paris) some time ago – and moved on to new authors, as is my way. Then saw this one – and couldn't resist.
Beautifully atmospheric (as only Venice can be) a tale of subterfuge and bravery. Joe is missing at the start of this story – and agents haven't been able to trace him…Lil stays in London whilst Sophie travels alone to Venice…an old adversary awaits. For those who enjoy the Murder Most Unladylike series (Robin Stevens) and haven't tried these – this is something to get your teeth into… They really are superb!