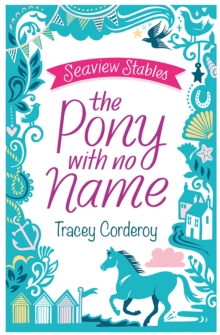 Published by Simon and Schuster
This is a traditional pony story – a horse mad young girl and her Mum have recently moved to live near her grandfather, and whilst exploring she comes across a horse that has bolted – and falls in love.
The trouble is the person who owns the horse, isn't the one she met with the horse…and when she realises things aren't as they should be…life gets considerably more complicated.
This is one of those books for horse lovers. Friendship, bravery, determination and the love of a good horse. Oh, I nearly forgot. It's also about a grumpy cat. Actually the cat has very good reasons for being grumpy…
What more do you need for the Summer holidays?
The illustration is taken from the Internet – accredited to Olivia Walker…