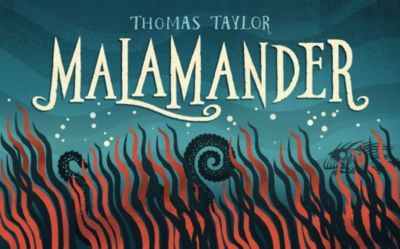 Published by Walker Books
Why I never received a proof of this, I don't know – I thought I was on everyone's list for pre-publication Children's books. I must have fallen off a list…
I have only just started this – it arrived at work today and I nicked one to read whilst having my lunch – it is wonderful.
Lost and found. Lots of things get lost – there's a big Lost Property Office run by T.F.L. which reputedly has some very strange things in it.  I have a transparent box in which I keep lost property for a month – mostly odd toys and the odd glove. Harrod's had a very efficient and very busy system when I worked there… Generally the items that I took down to the Lost Property Department were things like glasses, gloves, hats, purses and once a wallet that was bursting at the seams (it couldn't close), with £50 notes, all on their edge, forcing the opening so that it bulged apart by about three inches… I never knew of a person, though to be left, or for that matter to be found in such a place…
This is about a young Lost Property Officer working in a hotel. He looks after lost things. There is though, a mystery around the town and the hotel. A baby that was left (before his time) and the parent's of that child went missing…leaving just two pairs of shoes and some luggage – now no longer safely stored in his office…
I am LOVING this – and won't say more at the moment (I can't, I haven't finished it yet) – but I can tell you it has some fantastic characters in it – and I've only just reached page 44 – I can't wait to find out about the man with the hook, or about Lady Kraken, Mr Mollusc, or the Belgium chef and of course what happens to Violet (and what happened to her)…let alone Herbie….
There are fantastic pictures of fish throughout the book – vert wild looking and chapter headings illustrations as well. This, I am certain, is a book that everyone will want to read…
It is now 08.51 and I'm going to tweet about this quickly and go to bed, to curl with this very good book and find out what happens next…and the answers to those tantalising questions!