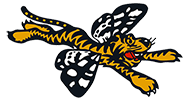 Back sometime in 2018 I had booked to fly with the Tiger Club near Upminster. The flight was cancelled twice, once because of bad weather and the on the second occasion the plane hadn't returned to the UK after a trip to Paris. It seems its paperwork had gone awry.
We concluded that at the end of March, the weather would have improved and so it was I found myself driving to the Damyns Hall Aerodrome, just as Spring was getting underway.
A rough green field of grass and a small aircraft hanger at the end of a single track and rather perforated road.
I met Alex, my pilot and we talked for a while in the office before we went out to the plane – We would start slowly – a loop, followed, perhaps, if I was happy, with a roll. Then we would see. I was provided with a paper bag in case of any incidents. I smiled at Alex – explained that I have at various intervals had experience of small planes – and in particular aerobatic flights. He smiled too – but was a little reserved and rightly. There's always the person who claims they can ride, having just sat on a donkey years ago, on a beach somewhere on the coast. Not that I can fly – but I know how much I enjoy going up into the sky. It is so big –
It is only since I returned home that I realised that I am a little addicted to the adrenalin rush that results from aerobatics flying (amongst other flight orientated experiences). I first went up when I was a member of S.P.I.C.E – I was much younger then. That flight too had been delayed, but I was lucky and was offered a second one, immediately after the first. Shorter it was, but still had the same number of manoeuvres – just in one cube of air, instead of the whole sky – so each one led directly into the next. I remember grinning like a loon, the pilot laughing at me… Again, with S.P.I.C.E, on another occasion, I also went up in a Tiger Moth, which was more basic, slower but gorgeous – then when turned upside-down I remember being amazed when I fell into my straps which moments before had been so tight…
Then I flew again a year or two ago in Wales. That wasn't so satisfactory – a long drive and a rather tame flight. It made me search for the Tiger Club more earnestly. Am I glad I found them!
So, at last we went out and opened the large doors, pushing them right back on their rollers to then gently ease our aircraft from the hanger and turn it carefully on the cement block, before starting the numerous checks, that are always such an important aspect of flying anything – let alone an aerobatics plane.
We rolled across the sward of grass till we could turn and stop, before we checked all the dials once more, made sure we were both firmly strapped in and grinned at one another, before we moved forwards to gather momentum.
Take off speed was around 80mph, pitch angle around 30 degrees, flaps were then retracted and we climbed at around 100mph (at around 1,200ft / minute) up to 1,800ft. We then cruised at 140mph. I then had the controls (!) and we gently turned around carefully – we were checking the skies for other aircraft, pigeons, hot air balloons, vultures and any other flying creatures… I think we spotted one small plane and Alex mentioned a bird flying low and away from us – then the fun really began.
To quote Alex's text (here comes the technical stuff): The entry to most of the aerobatic manoeuvres were between 130 & 150mph (the latter for the roll off the top, and one of the stall turns). We performed aerobatics in the local area at between 1,400 & 1,600ft to initiate and then overhead at between 1,000 & 1,200ft.
The list of manoeuvres (in no particular order):
LOOP, BARREL ROLL, STALL TURN, HALF CUBAN, CUBAN EIGHT, REVERSE HALF CUBAN, REVERSE CUBAN EIGHT, ROLL OFF THE TOP, SPINS (both clockwise and widdershins), AIRLERON ROLL, SLOW ROLLS & A QUARTER CLOVER
My grin, was I think, stretching from one ear around to the other as we started out, and then slowly spread behind my ears to circumvent my skull – I had forgotten quite how much fun aerobatics can be – I am certain I must have been a bird at some point in one of my previous lives…probably a corvid, or maybe a bat – something that plays in the sky…
G force is a rather wonderful piece of physics. I have no real idea of how it works – just at various times you feel as though you will never be able to leave your seat; that the straps are superfluous, then at other times you suddenly feel totally weightless and if you aren't concentrating you find yourself left in the air…and are much more aware of how useful those fastenings are…
We did start slowly and Alex checked after each manoeuvre that we performed that I was happy to continue – I think he found it amusing to see how much I was enjoying myself – 'Would l like to do anything else?' My response was a general, 'What else is there?'
As with all things like this – that take you away from everything earth-bound, our flight was over much too soon…
The speed of the approach at the end of the flight was at around 75mph to the ground touchdown at around 60mph.
I asked Alex to text me the details – I knew I would never remember them all – particularly the technicalities. For those of you who want to know we flew a CAP10C – registration G-CDCE which was 'totally factory rebuilt in 2005.' The engine is a Lycoming AE10360 – which is supposed to be 180hp – but after tuning by an American company it has been benched at 218hp – according to their mechanics.
Alex did go on to say that we performed considerably more than he usually does on air experiences – and also that I flew very nicely…
Perhaps next time I will persuade him to let me do a little more…this may well become a habit.
I came away with a Tiger Club baseball cap and drove home with a slightly wild look to my eye…
The Tiger Club 1990 Ltd
Damyns Hall Aerodrome, Aveley Road, Upminster, Essex RM14 2TN 01708 524 633 https://www.tigerclub.co.uk/