Published by Puffin / ISBN 978 0141355146
Not yet Published – 4th June 2015
This is a story of pirates. Of child-bagging.
The deed.
It is the story of a bone leg, possible world domination, a crew of monkeys, a wolf (Idryss Ebenezer Split, a captain of a pirate ship), Pelf, a goat with a pipe, a silent loris (Omynus Hussh, possibly one of the most evil pirates to ever join such a gang of evil doers) a pig, a Puffin, (that looks not unlike 'Fat Puffin' from the Puffin Club from many years ago), an orangutan, and Old Sawbones, a saltwater crocodile to name just a few.
It is also the story of pirate ship battles, the high seas, secrets, dreams, snuglets, friendship and evil… The narrator tells the tale, with drama and with cliffhangers.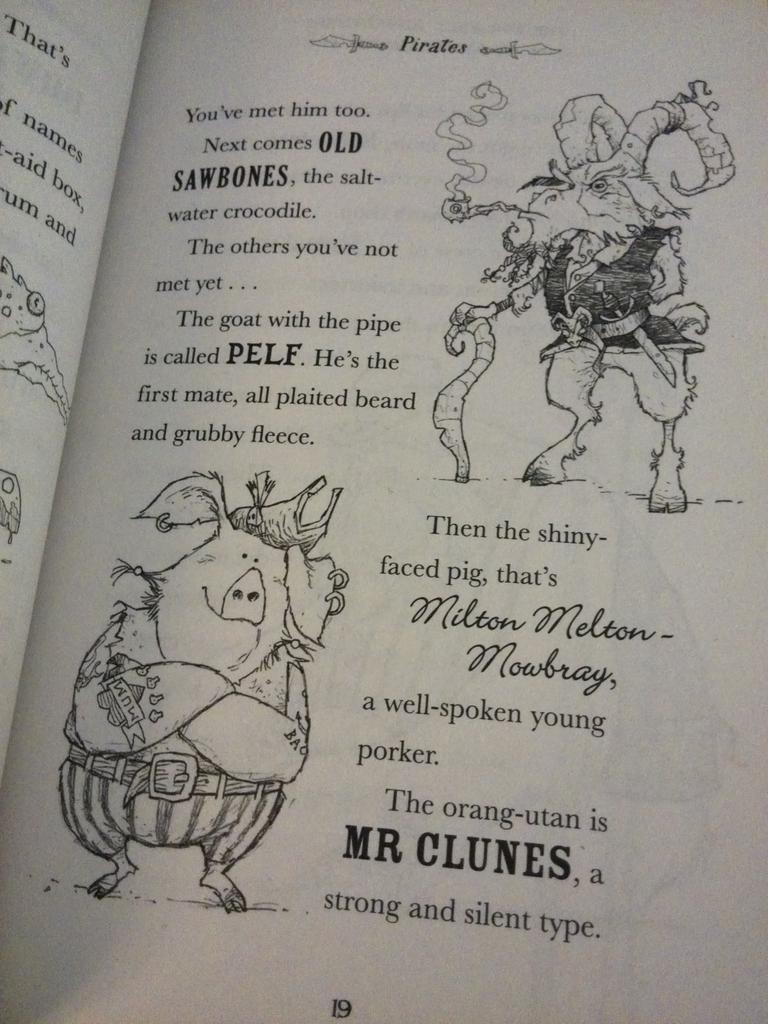 He has some consideration for those more lily-livered readers (usually parents), who might find the loss of a hand, or possibly two, (by poison and the chopping block), of ghosts and a toxic bite a bit much, but children of wise parents will know that this is just what is needed in this life of soft beds, safety and parents…after all, I suspect the narrator certainly does…
A truly hilarious, brilliant adventure illustrated superbly, not to say excellently by Ross Collins along with a good use of type fonts make this a wonderful book. It really is stuffed full of adventure.