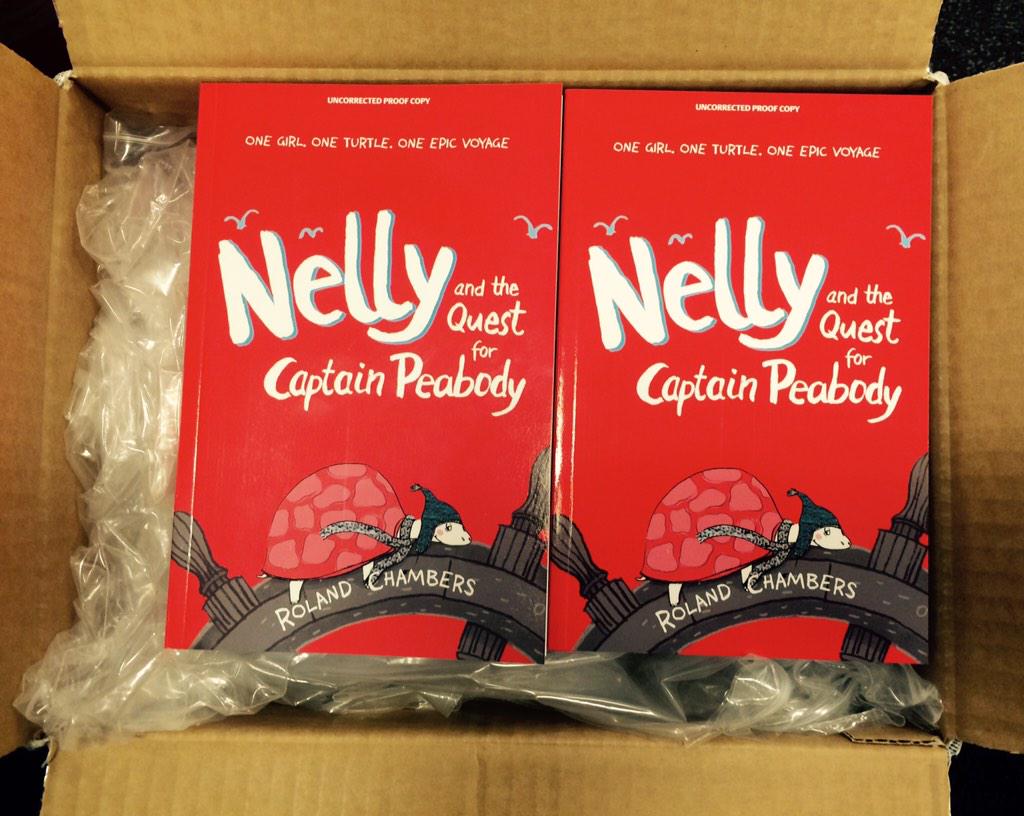 Published by Oxford University Press
Not yet published at time of going to press – October 2015
If Nelly says she will do something, you can be certain that she will. This enterprising young sailor sets out on a journey to find her father who left home over a year ago, only leaving a list to himself that read
'1.Don't forget N's birthday.
2.Back in a year.
3.Don't go native.'
Captain Peabody, Nelly's dad, had of course, forgotten Nelly's birthday, hadn't returned within a year, and it certainly looked as though he had gone native. This is the story of Nelly's voyage of discovery along with her friend her turtle, Columbus who goes along for the trip, but isn't of much practical use, not being able to tie a knot or reef a sail.
This is a wild book – the proof had illustrations in the first two chapters which are fun and will be extended throughout the completed volume. It is full of sea adventures including pirates, a giant squid, storms, the possibility of turtle soup, whales and a whirlpool, not to mention the start of the break up of her boat. Full of unconventional not to say weird and wonderful characters and wildlife (illustrated snails, an idea my sister would love).
This is a book to be revelled in.
The above illustration is of the cover of the proof – so isn't representative of that which the publisher's will use when it is released.