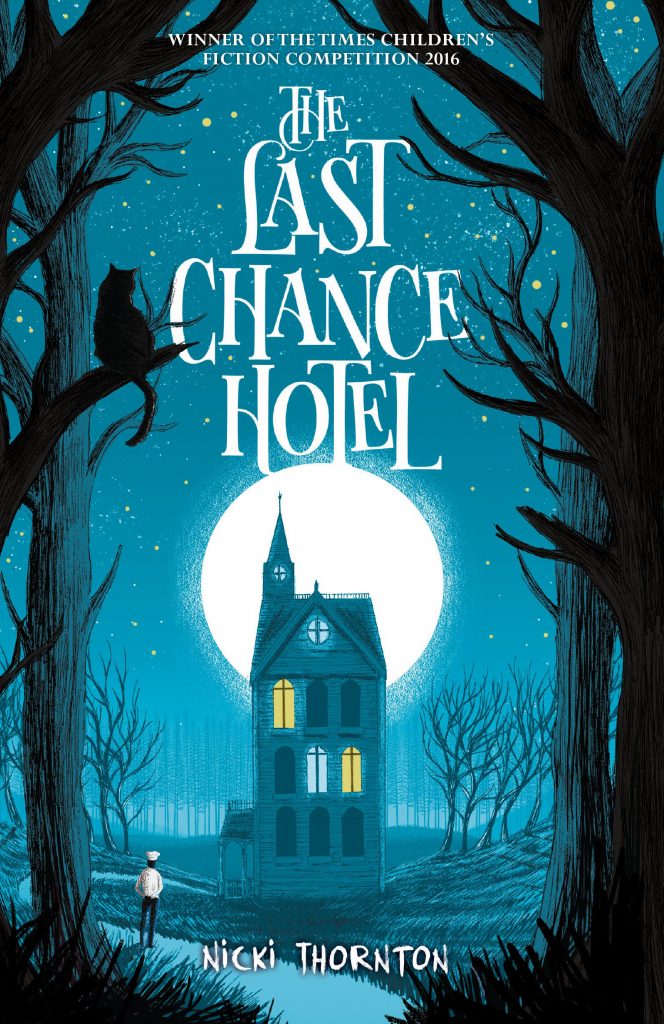 Published by Chicken House
I may have only reached page 184, of a book that is 324 pages long, but I think I can safely say that this is brilliant. I am staying at my parent's house at the moment as my water tank has decided to leak everywhere and, trying to live without water on tap, as it were, was proving difficult. This has been a wonderful distraction.
Seth is The Last Chance Hotel's pot-scrubber. He has a nose for spices and herbs. He is a very good chef, just like his father, however, he doesn't get much chance to practice due to the owners of the hotel and their daughter  Tiffany.
This is part mystery, part crime, and part magical fantasy. When a rather important guest is murdered Seth finds himself the main suspect, as it was after eating his rather special pudding that the deceased died. The repercussions of his death are far wider than Seth realises. His only friend is his black cat, appropriately named, Nightshade…without whom the story would have had a very dark turn indeed.
This is a book to savour. To enjoy sitting with your cat beside you in peace – for once not climbing bookcases or disappearing into the backs of open drawers. It is marvellous with many different elements, or, if I may, flavours.
Buy it, find a corner in which to read it and disappear into a whole new world…
Stupendous:
'The traveller flung back the hood, revealing a dark domed head, the skin hatched with wrinkles like a raisin and a monstrous scar running from the corner of his bulbous nose to the corner of his lip so it was lifted as if in a permanent sneer. It was much the same look as Tiffany achieved without needing the scar.'