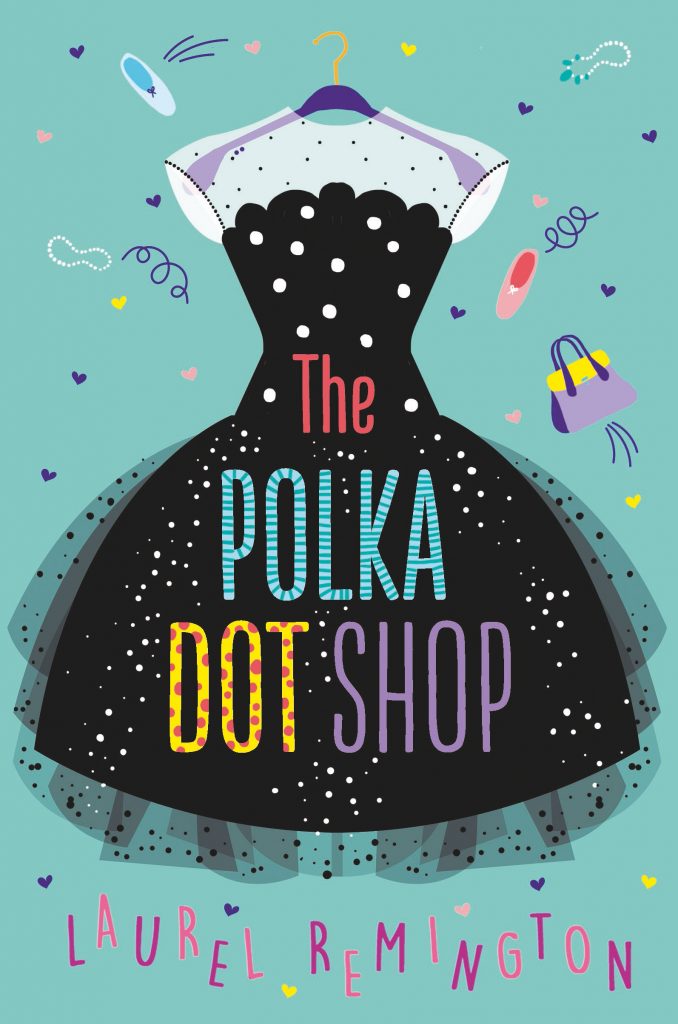 Published by Chicken House
Andy's mother runs 'New to U' a second hand clothing shop in the village. She has taken to bringing home new items for her daughter to wear. Second-hand new. Andy meanwhile dreams of dresses. New dresses. Handbags. Shoes and underwear that's not 'pre-owned'…
She's the only pupil in her school who continues to come to school in uniform. Recently they have been encouraged to show their individuality by choosing their own clothes for school.  Most pupils spend their weekends buying new clothes – trying to find that something no-one else has seen.
Andy though, is given a pile of pre-loved clothes, a muddle of clothing, vintage that doesn't suit…certainly clothing that no-one else would give wardrobe room…
Then Andy finds a bag of quality designer clothes, stuffed in a bag at the back of the shop and then Andy's mum takes a break to see her mum and her sister and Andy takes the chance to change everything…
This is a touching story about fashion, friendship, depression, love and business acumen!