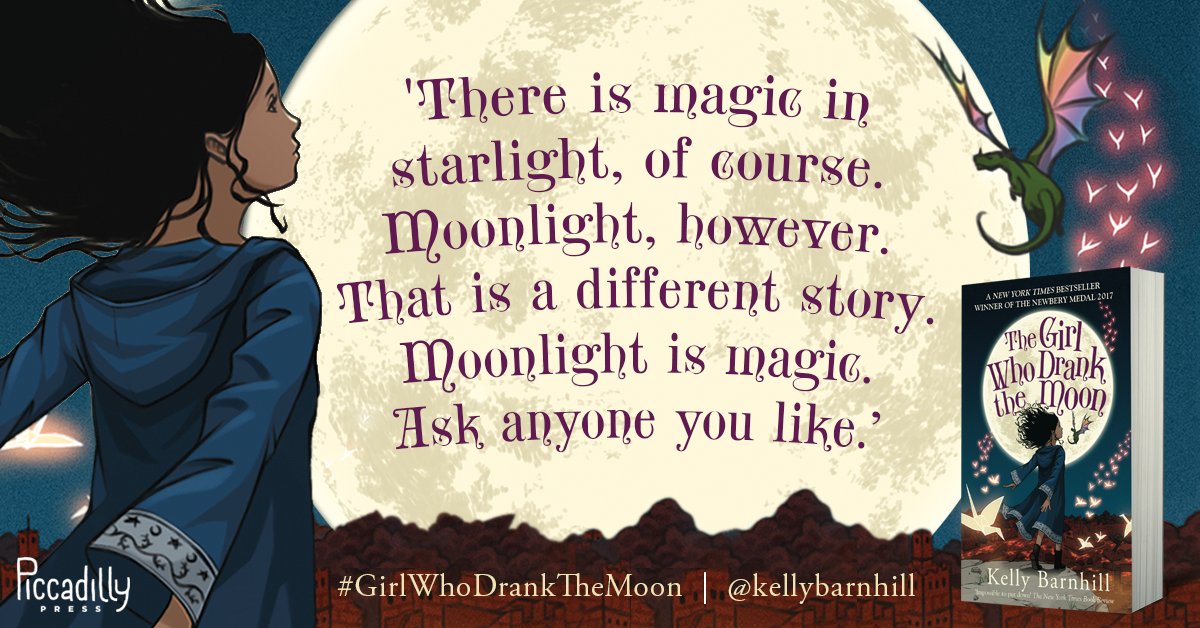 Published by Piccadilly Press.
I am very pleased to say that my  new-ish colleague Amabel found the copy of this that I was reading…so I can now revisit my post about this. If she continues to find books I have lost, she will become an invaluable member of staff.
It is a beautifully complex book – with spikes of darkness. Several character's perspectives are followed. There are the children (in particular one), who are sacrificed. A witch, who I am glad to say isn't what you might expect. A carpenter, a mother bereft from loss. Babies. Paper birds, a swamp monster, a dragon and, perhaps my favourite character of all, a crow. Oh, I nearly forgot – there is a heroine and a hero too. It is as I suspected, marvellous.
I mentioned in my previous post about this that I have an affinity with witches. Last night I lay in bed, and basked in the light of the moon… I am just beginning to wonder.
Small phrases (and descriptive passages) are like decorative jewels:
Each lie they told fell from their lips and scattered on the ground, tinkling and glittering like broken glass.
"Caw," said the crow. "I am the most excellent of crows," the crow meant.
"Caw," the crow whispered, abashed.
A blur of petulant green…
One day as she sat on the floor in the middle of her cell, cross-legged. She had chanced upon a handful of feathers left behind by a swallow who had decided to make her nest on the narrow windowsill of the cell, before a falcon had decided to make the swallow a snack.
"Caw," said the crow, but what he meant was any number of unrepeatable things. "Language!" Luna admonished. "And anyway, I don't believe I like your tone.
"What have you gotten yourself into? the shadows seemed to say, tutting and harrumphing.
Originally published in the USA, so is written in American. Piccadilly Press haven't translated the odd Americanism which dot the book.
With thanks to Amabel – that useful new part-timer in Waterstones Finchley Road O2.