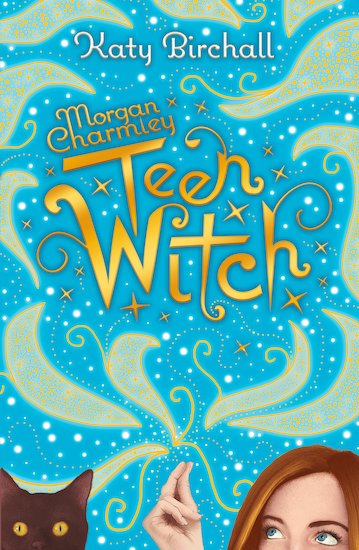 Published by Scholastic
Morgan has never been to school. She has been taught at home by her Mum's best friend. The one thing she really wants though, is to go, however, she won't be doing that (or learning to fly) until she has passed her Young Witch Exam…which so far she has spectacularly failed to do.
At the start of this story everything changes and she at last manages to pass her exam. She will be going to school, to make new friends, to be a 'normal' teenager. Though one with an extremely annoying familiar (yes, witches do have familiars) and the ability to practice magic. Though obviously she won't be doing that…
Things though, don't quite go to plan…
I loved this – funny and thoroughly enjoyable. I particularly loved her shape shifting familiar Merlin…
Lovely stuff.