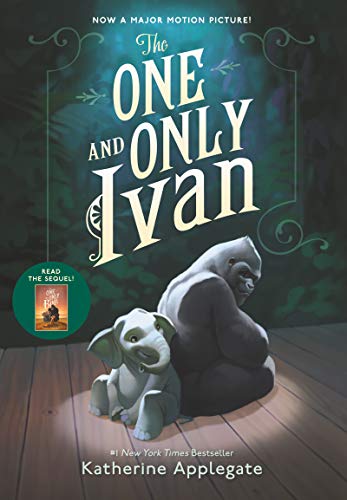 Published by Harper Collins.
This was published in 2012, so can't be said to be a new title. I had a feeling that I had heard of it when I saw it on the trolley at work, a couple of days ago. I hadn't read it though and wasn't aware of the impact it would have.
Ivan is a silver backed gorilla. This is his story. In places it makes me ashamed to be a member of the Homo Sapiens race. We seem to be able to do so much good, but most of the time we don't. We stand apart or actively behave in a way that no other creature would. Then suddenly we do the right thing.
This is Ivan's story, almost, but not quite in his own words. Its moving. Funny. It made me cry. It made me wonder about us. So involved with ourselves. So little understanding. This is a story with heart, the heart of a Silverback Gorilla. They have large hearts. It's a story for the brave, for those who think out of the box. For those who need to know. Its the story of friendship, a promise and of hope. A story of a Silverback, two elephants, a dog and a child who looks, a child, who sees. Its wonderful – a book you will never forget – a book that looks to the future. What's more, its based on a true story.
Katherine Applegate lives in California. I wish she didn't. It would be so much more convenient to have her living here. The pond is a rather large expanse for an author just to pop-across to sign some books. None-the-less – this book is going to be one of my SBOTM – at Waterstones Finchley Road O2 for June. I will, though have copies to sell once I can get the book in again – hopefully by the end of this week – it is one that should be in stock permanently.
On searching the Internet for a picture to illustrate this post, I have found there are indicators that this is to be made into a film/movie – READ THE BOOK FIRST. It isn't out yet – but I believe that you will regret not doing so, if you don't. It is a simple tale, but one that you need to read.