Published by John Murray
Another book with colour as a central theme. This one, more so than the others I have recently been writing about. This a non-fiction exploration…
This is a wonderful wedge of a book. A lexicon, if you will, of colour. There are chapters on Colour Vision, Light, Artists & Pigments, Colour Mapping, Politics of Colour and the use of language and that's just the start.
The book is split into colour segments and within that the different shades that make up each colour – White for example has essays about White, Lead White, Silver, Whitewash, Isabelline, Chalk and Beige… That for yellow…includes Orpiment, a highly poisonous substance…
'A delightfully named German merchant called Georg Everhard Rumphius recalled seeing a woman who had taken too much in Batavia (now Jakarta), in 1660, in his book The Ambonese Curiosity Cabinet.  She had become mad, 'and climbed up the walls like a cat.'
Each essay is a delight, a mix of history, science, and art –  this is positively a cornucopia of a book.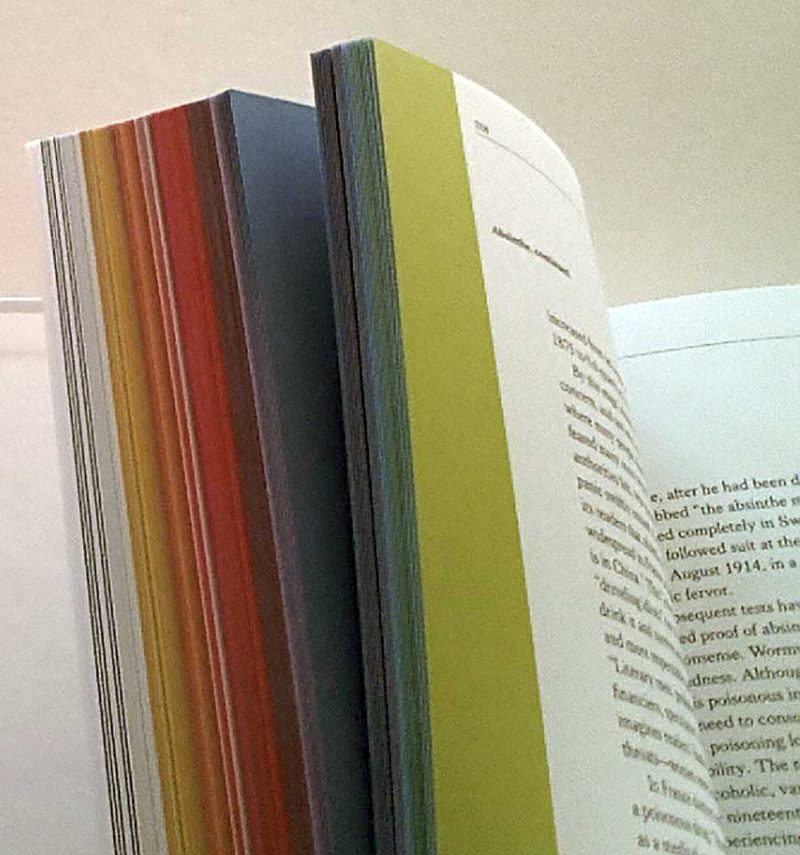 I should I suppose have read the introduction chapters first, however, I was tempted into the substance of it, enticed by the colours that run down the edge of each page…and so will have to read it, I suppose in reverse…
This is a book not to be missed.