Published by Chicken House
Size isn't everything – Milton could be the biggest super hero ever. Particularly if Emma Read's book has as much influence over our interest in spiders as Maya Leonard's books have had with beetles.
You will be aware that spiders are not insects – as arachnids, they have eight legs and eight eyes. They are pretty amazing creatures, often miss-understood. Especially by us.  We often don't seem to take the time and trouble to find out about something before we scream and run away.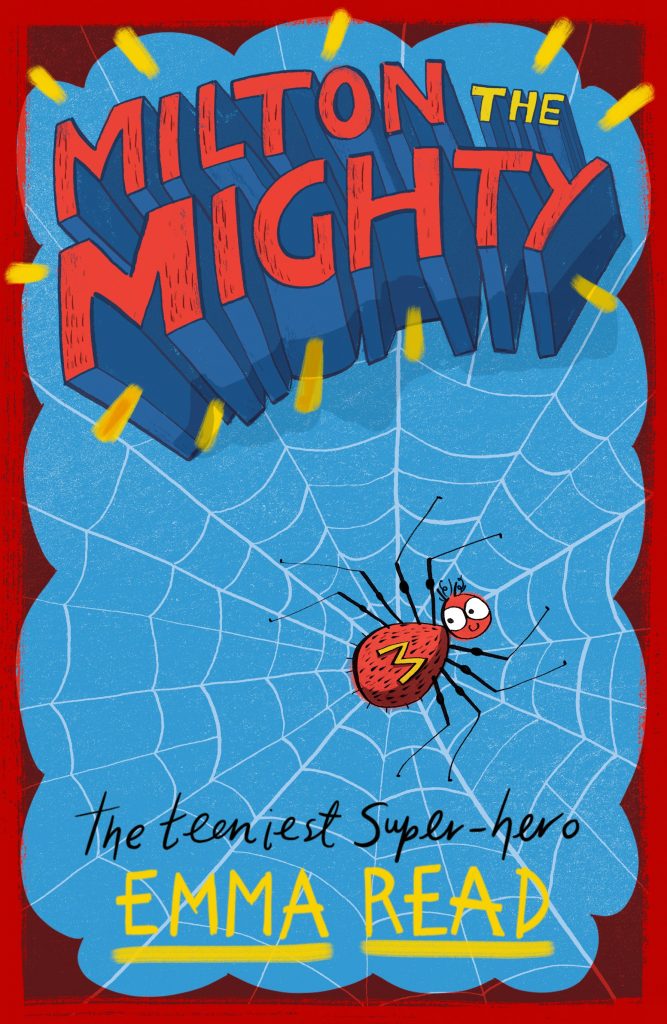 Yes, there are spiders out there that are venomous. In this country we don't have any venomous spiders that would cause us any problems (that is unless you happen to be a fly – if so you are, you are a rather intelligent one), that said all wild animals should be given respect whether they are venomous or not.
This is the story of Milton who happens to look like a Black Widow spider. That's because he is a spider, and does look similar, but actually he's a False Widow spider – which is a very different kettle of fish.
This is a story of mass hysteria, bravery of the eight-legged and two-legged sort and a celebration of all things arachnid.
For younger readers, this is an adventure for those who aren't sure about these extraordinary creatures that eat all those flying creatures that bite…and it's also for those of us who are all too well aware of how fantastic spiders are.