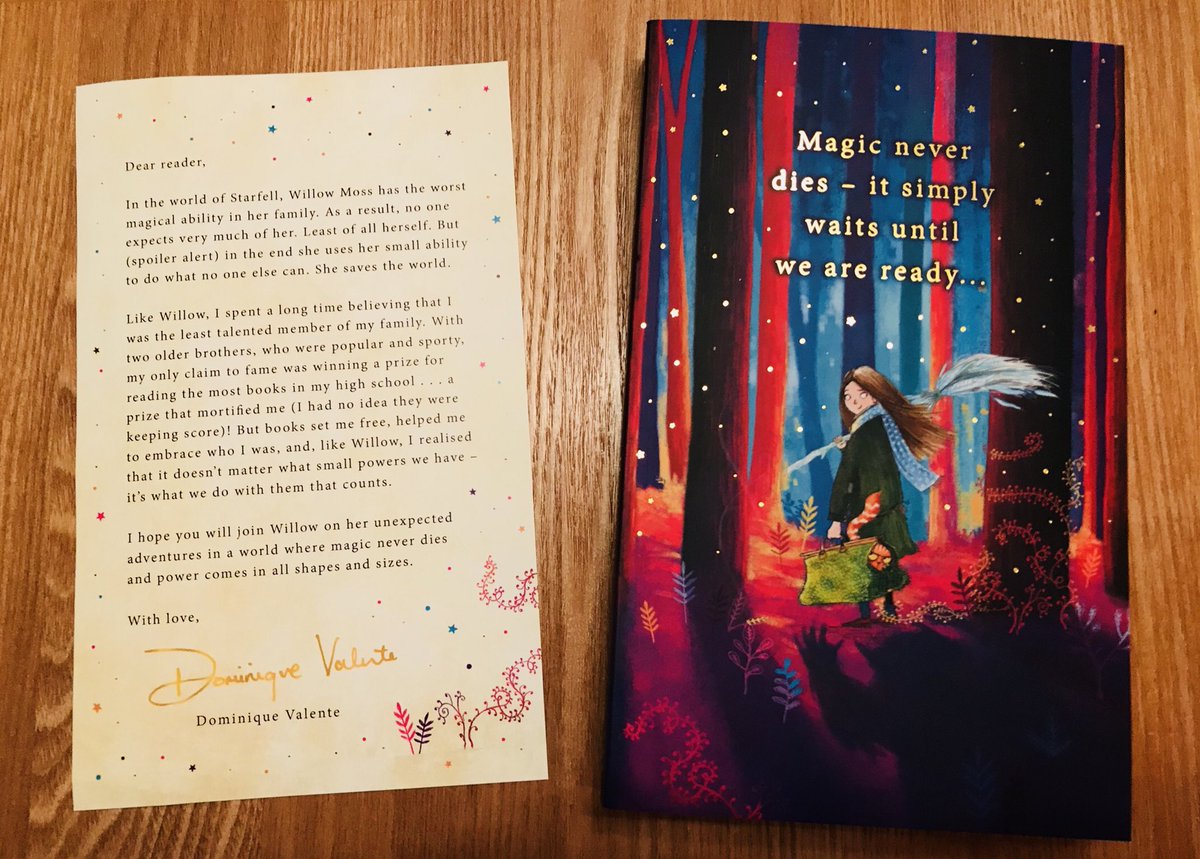 Published by Harper Collins –
A tale of magic. There's lots of different sorts of magic. There's the 'Whizz-BANG!' sort, and the sort that goes 'Whooosh!' and there's the other sort, it seems, that's a little less exciting, a little less dramatic. Perhaps even a little dull, if worthy. Willow Moss comes from a family with magic. Her sisters they were born with talent. They take after their mother. They have magic – proper magic. They have a talent that you can see, that you can do things with – something out of the ordinary.
Camille, Willow's older sister, can lift things with her mind. Juniper, her eldest sister, well, her power involves being able to blow things up, including the odd person. Whereas Willow, with her brown eyes (unlike her sister's emerald green), her talent, enables her to find things. Most things…as long as they are lost. They come to her. Not exactly exciting. On the whole she takes after their father.
Whilst her mother and sisters visit the local Travelling Fortune Fair, Willow is left behind. By rights she should be finding things that her customers (such as they are) had lost, but on turning back, she finds the queue has disappeared and one lone woman stands in their place.
'Moreg Vaine,' said the woman with casual nonchalance, as if declaring yourself the most feared witch in all of Starfell was an everyday occurrence. Which, to be fair, for Moreg Vaine, it probably was.'
This is the start for the search for Tuesday – the previous Tuesday has gone, disappeared. Then Willow realises she doesn't remember what happened – her mind slips from Monday to Wednesday. You would think it wouldn't matter. How wrong you would be.
This is glorious – wonderful. A book for everyone, especially those who don't believe they have a talent – who aren't anything special. Its a book about magic, finding yourself, magic, a kobold from under the bed, a granny, a dragon, a boy with visions…The book is stuffed full of delightful stuff…and adventure.
It will be published at the beginning May and I hope to be able to have Dominique Valente to come and sign copies in store sometime that month. Either way I have decided to make this one my SCBOTM for May. This is not a book to be ignored.