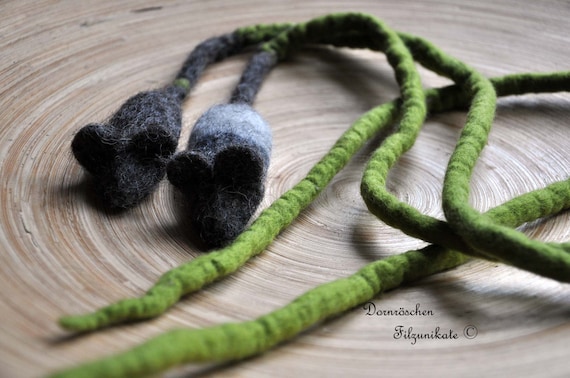 This is my first 'article' – a piece about something that has come to my notice,  and that I'd like to put 'out there'.
There are five different safety marks for products produced for children in this country – that number is not necessarily comprehensive. The following is a list from an extremely arbitrary glance a the Internet: Fire Safety, C E Mark, Kite Mark, Age Label & the Lion Mark – all there to prevent youngsters from being harmed. Which is quite right and proper.
Should you, however, wander into any shop selling products for cats you are liable to come across a wide range of items. They often have metal pieces in them – sometimes small wires holding things together, batteries, or springs set so a toy moves in an enticing way.  There are always a number of mice made of heaven only knows what material, that have ears, whiskers and often little eyes stitched on to them –  that I can pull off – with ease.
I have a new kitten – some of you will be aware I have been off for a few days, in an attempt to 'settle her in'. She was born at the end of October, so is, as you would expect a young kitten to be, into everything. She pulls sheets of paper out of my tray. Climbs over books in book cases, is fascinated by my computer (in particular any pop-up adverts), my pens, pencils, sheets and pillow cases, waste paper bins, camera straps, the pendant around my neck, boxes, watches, washing, underwear, my toes, the bottom of my dressing gown and the following toys:
A small 'wand' with feathers. These, including one tail feather from a pheasant, stick out from the end. It is light enough to carry, and can be violently attacked if the feathers are run across the floor. Safe enough – it hasn't got anything that might come apart.  Three small mice made of some sort of material that looks like fur, but isn't. These are about an inch long, have a tail of string, attached to a small piece of felt, in which some more feathers have been attached. These though, aren't hard feathers, and are much softer and float. These mice are wonderful. They are light enough for her to throw, and the feathers are very enticing. Six small balls; these are light with perforations, that contain a small bell. Small enough to be gripped by little paws, and carried in small jaws. Strong enough not to allow the bell to come out or for her to break. They spin nicely and are great for chasing. She also plays with quite a number of receipts from shopping trips – which are fun if flicked and can be grabbed out of the air and lastly, she has  my favourite toy that I purchased from Germany, off the Internet for her.
This is the ultimate toy – in my humble opinion. It is wetfelted, which means its very strong – the ears are part and parcel of the body, the whole toy is made as one piece and the tail is long and tapering – by that I mean very long – some two – to three foot in length. Certainly long enough that should the body of the mouse be caught, I can distract Sakka with the end of the tail, and have manoeuvrability so that my hands don't get shredded.
There is nothing to fall apart. Nothing to be pulled off. Nothing for her to swallow. Nothing that might hurt her, should she break into it. It is light enough for her to drag the mouse (and tail) around the floor – and it is beautifully finished. This is the best toy I have come across and should have all the above safety labels attached. It doesn't. For two reasons:
Firstly, because its a toy made in Germany, and secondly, because its not made for Children.
There is no kite mark for toys for pets.
There should be.
If you would like to purchase one of these wonderful mice then please log into Etsy and look for the shop named Felt for Cat. Or just copy this into Google and press Enter to be taken directly to the Etsy shop:
https://www.etsy.com/uk/listing/69248735/felted-cat-toy-mouse-with-long-string?ref=shop_home_active_23
Including postage to the UK, the mouse I purchased for Sakka cost c£13 – and was worth every penny.