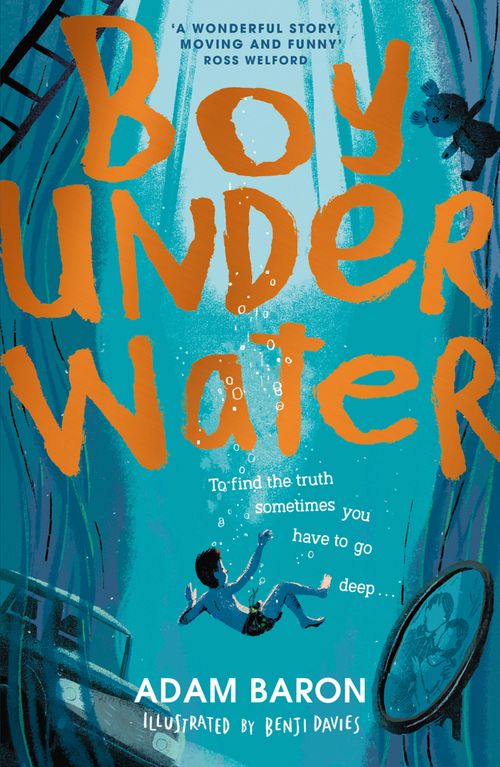 Published by Harper Collins
Cymbeline Igloo, nine, is friendly, relatively popular and good at sports. Apart from one. Swimming. Cymbeline Igloo has never been swimming. Not once. He's never been in a swimming pool, let alone the sea, ever. This hasn't been a problem, up until Miss Phillips statement  – and the fact that he panicked a bit…..and said it.
'Er, I said. 'Well.' And then I said, and I don't know WHY I said it, 'Yearh, I'm like really epic at swimming.' 
Which resulted in that challenge against Billy Lee which had repercussions far more serious than falling into the pool and displaying more of his anatomy than he would like. That and letting down Veronique Chang.
Cymbeline's mother has a secret. Cymbeline believes it has something to do with swimming, however, he is unaware of quite what a secret his family is dealing with.
Both funny and touching. This is a book  about families, siblings and illness. About stories and essentially, love and…friendship, of course.
'Billy and I were…friends now, as weird as that sounds. I felt guilty for making judgements about him and it made me realise that the bit you actually see of a person is like the ears on the hippos on the Discovery Channel. There's much more underneath.'
This is a good book – it is Waterstone's Book of the Month for Children from tomorrow. It is a must buy. 
I hope to have signed copies in Waterstones Finchley Road O2 at some point on Monday. Even if you can't get hold of one of those, come and buy one..