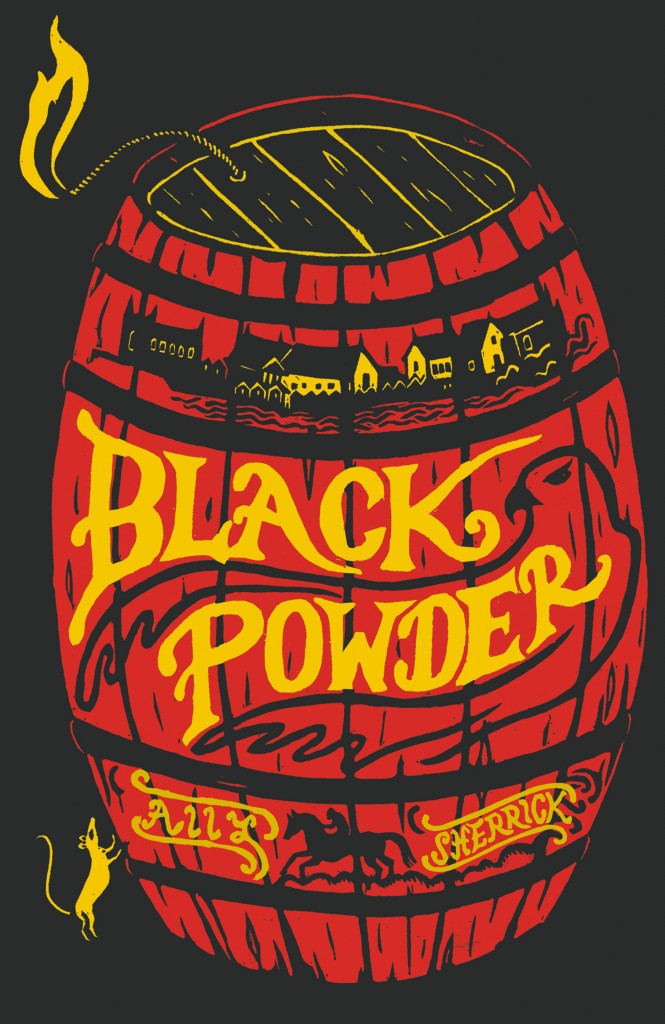 Published by Chicken House
Remember, remember the fifth of November…
Gunpowder.
Treason
 Plot…
I have just started this book (page 46) and I know its going to be one of the best stories of the year – without any doubt. It has a superb cover, which is extremely striking – and I seem to have managed to download it to this post…somehow…
We all remember the fifth of November and Guy Fawkes. What he attempted to do, and what happened to him as a result of his failure. There are numerous books on the subject.
This story though is set in 1605 and Tom sees his father slip out from their farm to meet a man in the shadows. When he asks who he is, Tom realises this isn't just any man – this is a papist priest, trying to escape from the authorities and he also realises that his father is going with him to guide him to his next 'safe house'.
Tom is left to defend his mother and baby brother against the forces who arrive searching for the priest and his father, and, in attempting to protect them, Tom lets out that the priest had been sheltered overnight at the farm…
This period of history was dark, full of treachery, danger, death and murder. A time of distrust. It was a time where when trouble started neighbour didn't necessarily support neighbour. This was a time when families were split…a time of suspicion.
For us, it makes a wonderfully colourful part of our history. I sometimes wonder though about the priests, hidden in their priest holes…of people printing banned religious tracts on hidden printing presses, and many dying for their faith.
Sadly it seems history is ever repeating itself. It is surprising what is done in the name of religion. Some extraordinarily bad, and some, extraordinarily good. We are a very weird species of animal.
To return to this book – it is a must read. A traditional, well written, adventure story suitable of everyone from 9 or so to…well adult, shall we say.
If this book does finish as its start indicates it will – as a superb story, I will contact Chicken House and ask if they can arrange for Ally Sherrick to come and 'do an event' – which would be marvellous…
I must stop writing this now and get back to Tom who has just managed to reach Buck Hall…