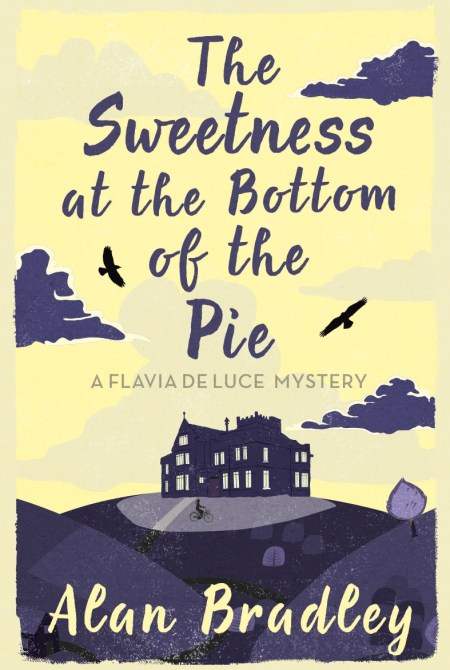 Published by Orion Books
'…Rattled him a bit, it did. Don't think I didn't get in a good kick or two. Him and his filthy paws! I'd have scratched his eyes out if I'd had half the chance.'
She looked at me as if she'd said too much: as if a great social gulf had suddenly opened up between us.
'I'd have scratched his eyes out and sucked the holes.' I said….
This is pure JOY! Flavia is a character of my own heart. Perhaps she's not for everyone – but I so understand her – She's resourceful and bright – and perhaps her sisters' worst nightmare. At the beginning of the book she is in the throws of plotting revenge her siblings. She's inventive to say the very least.
The book is in some ways darker and more macabre than many crime books for 9 – 12 – but any with spirit will enjoy that and the English is gorgeous.
This has had me laughing out loud. A crime story with a unique and rather determined heroine. Why is there a body of an unknown man amongst the cucumber plants? What is the connection with the suicide at her father's school? Has her father anything to do with either death? If so, in what way?
This is one of the best books I have read for a very long time… A book that takes you away from everything, a book I can't put down.
Flavia is a fantastic character.
Why Orion should think the cover of the book is an asset, I don't know. Designed to reflect the period of the book, I think, it really doesn't reflect the brilliance of Flavia, the language or the story itself.
Published back in 2009, just as I was beginning to sell The Undrowned Child (Michelle Lovric) – this is certainly one I want to have in stock for when I have run out of that – it is superb. There's a bonus too – this is the first book in a series…I'm not sure quite what I can do about that – I shall have to ration myself…